Dog Licensing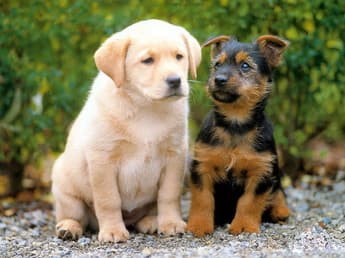 COVID-19 Dog Licensing Update
Until further notice, dog licensing applications and renewals should be made through our online licensing service. Alternatively, applications can be received through the postaccompanied by a cheque or postal order. We appreciate your cooperation in helping to reduce the transmission of coronavirus.
COVID-19 Dog Warden Services
Our Licensing Department is operating a reduced Dog Warden service until further notice. During this period, wardens will not be removing any unwanted dogs from households. Householders should contact our kennelling provider, Corran Kennels, for information on receiving unwanted dogs.
This decision is in line with the latest Covid-19 guidance from the Public Health Agency in respect of public safety and welfare. Dog Wardens shall continue to respond to any emergency calls or Dangerous Dog (as defined) reports and removal of stray dogs. Please telephone 0330 137 4013 to report any Dangerous Dogs or Dog Attacks.
Dog Licensing: Information and Licence Application
All dogs, with the exception of guide dogs, must have a valid licence. A licence is valid for 12 months.
If you keep a dog without a licence you can be issued with an £80 fine.
A dog must be microchipped before a licence can be issued. Your local vet can provide more information on microchipping.
Fees and Concessions
| | |
| --- | --- |
| License | Fee |
| Normal licence | £12.50 |
| 65 years or over | First dog licence is free, £5 for each additional dog |
| Receipt of an income related benefit or a couple in receipt of income related benefit | Click here for income related benefits that qualify for a reduced licence £5 per dog |
| Sterilised/neutered dog | £5 |
| Block licence (dog breeders or kennels with three or more unsterilised female dogs) | £32 |
NB – you may be required to provide evidence in relation to concessions.
How to Apply or Renew A Dog Licence
You can apply online (see below) or by telephoning council offices on 0330 137 4013. Complete the application form and post it with the appropriate license fee to the relevant office.
Apply, Renew or register online
Contact Details
Telephone: 0330 137 4013
Email: ehealth@nmandd.org
How to Apply or Renew a Block Licence
Please see downloads below.
Dog Breeding Establishments
As part of the Welfare of Animals (Dog breeding establishments and miscellaneous amendments) Regulations (Northern Ireland) 2013 anyone who owns three or more breeding bitches, or intends to breed more than three litters of puppies a year for sale, must apply to us for a dog breeding establishment licence.
A breeding establishment is defined as one or more premises, within the same area, operated by the same person and from which that person keeps three or more breeding bitches, and
breeds three or more litters of puppies in any 12 month period
advertises three or more litters of puppies for sale in any 12 month period
supplies three or more litters of puppies in any 12 month period, or
advertises a business of breeding or selling of puppies.
If you are planning to operate a dog breeding establishment within the Newry, Mourne and Down District Council area you must apply to us for a licence.
How to Apply or Renew A Breeding Establishment Licence
Download an Application for Breeding Licence and post back to us
Request a Breeding Establishment Licence application form
Call into our offices
Strays/Dogs for Rehoming
Stray dogs or dogs given up for re-homing are taken to Corran Kennels and Re-homing Centre,
40 Tobercorran Road, Downpatrick BT30 8HU.
Dogs for re-homing can be removed by the dog warden for a fee - taken at the time of removal.
| | |
| --- | --- |
| Stray | Fee |
| Own dog (if licenced) | £30 |
| Own dog (if not licenced) | £40 |
| In receipt of benefits | £10 (£15 if no valid licence) |
| OAP | £10 (£15 if no valid licence) |
Please contact us on 0330 137 4013 to arrange a time for the dog warden to remove a stray dog or your own dog.
For Out of Hours Dog Control Emergencies Only - Telephone Number : 079 6757 1387
Useful Links