Living Well Together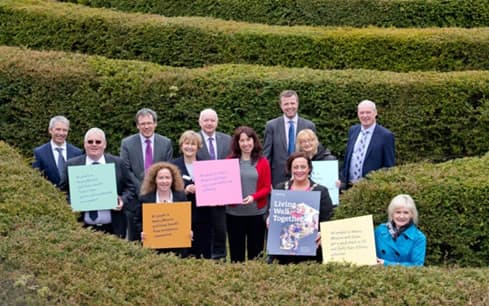 Our Community Plan has been developed to meet the needs of the people of Newry, Mourne and Down district.
Our Vision
"Newry, Mourne and Down is a place with strong, safe and vibrant communities where everyone has a good quality of life and access to opportunities, choices and high quality services which are sustainable, accessible and meet people's needs."
For the last two years we have listened to local people, community and voluntary sector organisations and statutory partners, analysed needs, priorities and opportunities and have developed our first ever Community Plan for this district.
Download the plan here.