Fly-tipping and Littering
Newry, Mourne and Down District Council's Enforcement Team have responsibility for enforcing laws on litter and illicit waste discarded within the district.
It is an offence to drop and leave litter in any open or public space.
Littering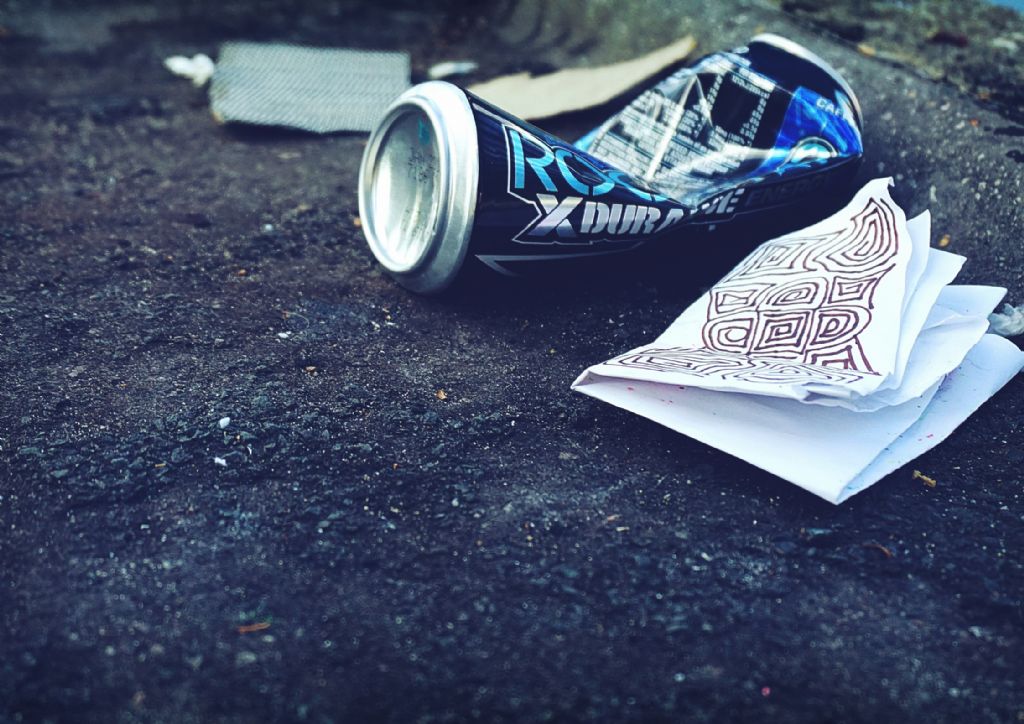 Litter is perhaps one of the most significant low-level environmental crimes affecting the UK. There is no official statutory definition of litter however it is most commonly assumed to include materials that are improperly discarded such as:
general rubbish i.e. paper, cans, and bottles left lying in an open or public place – 'always clear up after yourself and never drop litter'
cigarette butts – 'always sub out and place to a bin. Never throw your cigarette from your car'
Fly-tipping
Sometimes people bring waste in a vehicle and dump this on land or by the road. Larger and smaller scale deposits of illegally discarded wastes (also known as 'fly-tipping' or 'illicit dumping') blight the landscape, damage the environment and are expensive to clean up. It is a criminal offence to dump waste illegally.
Fixed Penalty Notices and Fines
The Council also has a responsibility for dealing with littering and small-scale fly-tipping incidents. If you drop litter or illegally discard waste in an open or public place and leave it there, the Council's authorised officers can issue you with a fixed penalty fine of £80.
If you refuse to pay the fine, the Council could pursue court legal proceedings which could result in a fine up to £2,500 for littering, fly-tipping or illicit dumping related offences
To report any problem with littering, fly-tipping or illicit dumping in your area, please contact our Enforcement Team on 0330 137 4047 or email: ehealth@nmandd.org

Council's New Advertising Campaign to Tackle Littering
Newry, Mourne and Down District Council is currently working in partnership with Keep Northern Ireland Beautiful on a new public awareness campaign to tackle the issue of littering in our district.

The 'This is a Disgrace' campaign has been developed by Live Here, Love Here Through partnership working and 'one voice' messaging across a strong variety of media channels such as social media, online adverts and PR this campaign aims to build strong relationships with residents. The puppet character delivers memorable messages in relation to 'littering and fixed penalties' and appeals to all age ranges, raising awareness and driving the behaviour change we all need in our communities.
Figures from the Northern Ireland Environment Agency (NIEA) show that the cost associated with fly-tipping removal for the year 2019/20 was £186,660, however the true total is significantly higher as this does not include the amount of money each of the 11 local councils spend on small scale clean-ups. Last Year Newry Mourne and Down Council spent approximately £2,000,000 keeping streets and roads clean in our District. Keep Northern Ireland Beautiful publish an Annual Report detailing the problems and costs associated with Littering, in Northern Ireland. To view the latest report please click here.
Since the start of the COVID-19 pandemic, there has been a significant increase in fly-tipping, illicit dumping and littering incidents being investigated throughout the district by the Council's Enforcement Team.
From April 2020-March 2021, there were 1139 incidents recorded by Council compared to 787 incidents in the previous year which indicates a 45% rise in incidents a single year!
Don't be a Litterbug—Take your Litter home – Keep Our District Beautiful!

Managing Your Waste
Everyone has a responsibility to manage their waste properly. This is called the waste duty of care.
If you need to dispose of excess waste from your home, you can take this to your nearest Household Recycling Centre (HRC). For a list of all our HRC's in the district please click here.
You can also arrange for a bulky waste collection by the Council. For further information please click here.
Should you arrange for another provider to dispose of your waste on your behalf, please remember to ask about where your waste will be taken and what records you will receive to show it was managed legally. You could run the risk of being issued with a fine if it is found that your waste has been disposed of illegally.
What you can do about Littering or Illegally Discarded Waste
If you see illegally discarded waste, don't:
touch the waste because there might be contaminated waste, syringes, broken glass, asbestos, toxic chemicals or other hazardous substances
disturb the site in case there's evidence that could identify the offenders and lead to their prosecution
You should:
try to work out what the waste is and how much there is
note the day, date and time you saw the waste
note the waste's exact location and whether it is in or near water
take a photograph and report this information to our Enforcement Team. Call 0330 137 4047 or alternatively email: ehealth@nmandd.org
If you see Someone Littering or Fly-tipping
If you're nearby when someone is littering or fly-tipping, you should note:
how many people are involved and what they look like
what they dropped or tipped - how much and what it looks like
information about the vehicles they use including make, colour and registration number
report this information to Council's Enforcement Team. Call 0330 137 4047 or alternatively email: ehealth@nmandd.org
Report Waste Crime
Dumping or burning waste where it's not allowed or allowing others to dispose of waste on your land, is a criminal offence. The PSNI and authorised officers of the Department of Agriculture, Environment and Rural Affairs can stop, search and seize vehicles used or suspected of being used for illegal waste activities, including fly-tipping.
You can report illegal waste activities to the Northern Ireland Environment Agency (NIEA) Enforcement Branch by clicking here to report waste crime
Associated Legislation:
Useful Links:
Department of Agriculture, Environment and Rural Affairs: Waste Regulation https://www.daera-ni.gov.uk/topics/waste
Live Here Love Here: https://www.liveherelovehere.org
Contact Us
For further information please contact our Waste and Enforcement Department on 0330 137 4047 or email: ehealth@nmandd.org