Environmental Youth Speak 2022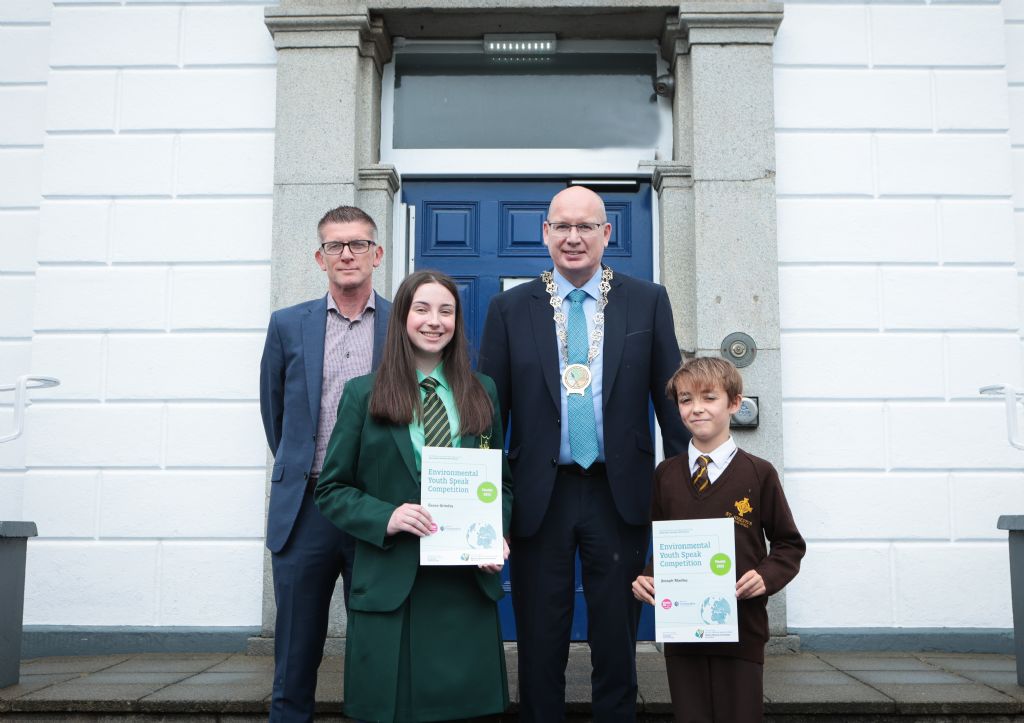 This popular annual competition is designed to give Primary and Secondary school pupils their say on current environmental topics.
The 2022 competition was held virtually again this year and the topics were 'I'm a Climate Change Champion and my mission is to stop the world from getting hotter!' for the junior section and 'Food Glorious Food. How Fighting Food Waste Helps the Planet' for the senior section.
Participating schools posted their representative's speech online and a panel of three judges viewed each speech remotely.
The judges chose Joseph from St Joseph's Primary School Carnacaville as this year's junior winner and Grace from Sacred Heart Grammar School Newry as the senior winner.
You can view the junior and senior winners' speeches at the following links:
JUNIOR WINNER : https://www.carnacavilleps.com/news/environmental-youth-speak-2022/
SENIOR WINNER: https://www.youtube.com/watch?v=Y17uA2Rt9nQ
Runners up in the junior section were Jakub Janik from St Moninna's Primary, Cloughoge and Alice McAlister from St Patrick's Primary, Ballynahinch.
Runners up in the senior section were Emilia Quinn from St Mary's High School, Newry and Annabelle Leddy from St Louis Grammar School, Kilkeel.
Winners and runners up are pictured with Chairperson of Council Councillor Michael Savage receiving their certificates.