Newry and Mourne Museum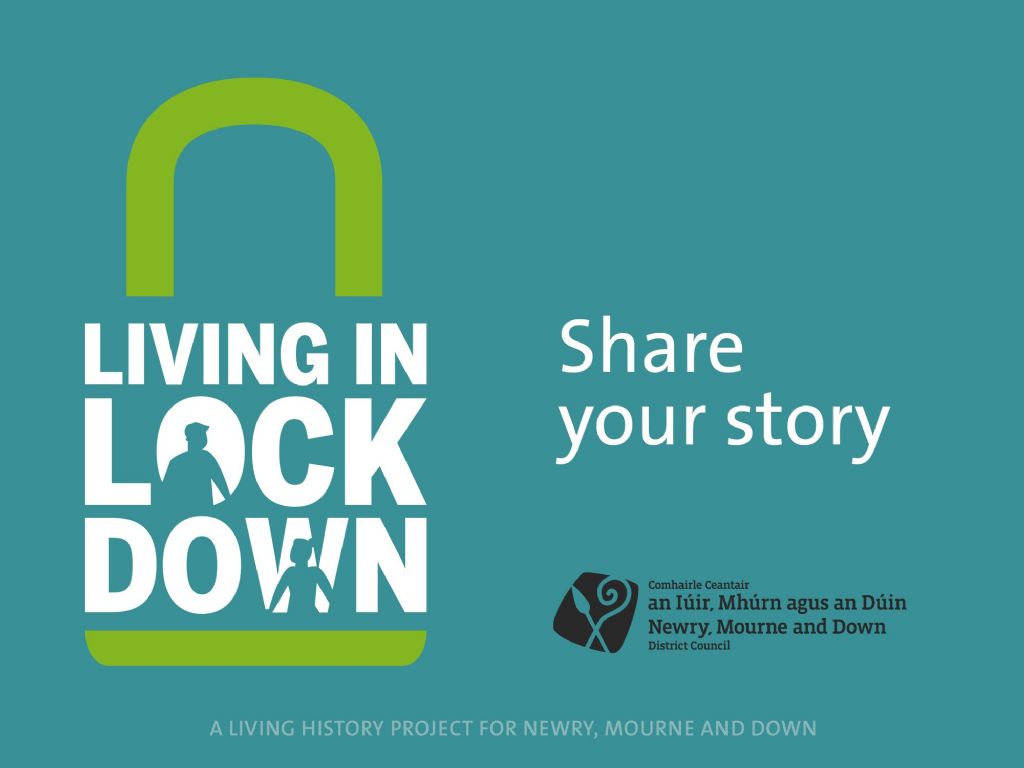 COVID-19 Update
Newry and Mourne Museum is currently closed to the public.
Share Your Experience of 'Living in Lockdown'
In recognising the scale and impact of COVID-19 on our district, Newry, Mourne and Down District Council, through its 'Living in Lockdown' project will record how we lived through these very different and difficult times for future generations!
We are asking you to help and to share your story, thoughts, pictures, diaries and journals, or anything else that you feel captures what we are currently living through– big or small, negative or positive – we would like to know.
•
What do you do to keep fit?
•
Do you live your life via Skype, Facebook and Zoom?
•
Do you still attend your church service online?
•
Maybe you have been forced to do all those DIY jobs you were putting off?
If you are interested in taking part in this unique project to share your stories, thoughts, pictures, diaries and journals, or anything else that you feel captures what we are currently living through, please email museum@nmandd.org or dcmuseum@nmandd.org for details on how to make a submission.
For further information, please telephone 0330 137 4034.
Visit Newry and Mourne Museum at Bagenal's Castle to discover more about this historic region. The Museum is open seven days a week and entrance is free of charge.
Opening Hours
Monday – Saturday 10am – 4.30pm
Sunday – 1.30pm – 5pm
Newry and Mourne Museum first opened in 1986 in Newry Arts Centre and moved to larger premises at Bagenal's Castle in March 2007. It has welcomed visitors from all over the world who have enjoyed the rich tapestry of this region's history on display throughout the building.
Built in the environs of the site of a 12th century Cistercian abbey, Bagenal's Castle is an early example of a fortified residence.
The Castle's exact location was lost over the years due to constant adaptation of the building, not least when the premises were purchased by Arthur McCann Ltd in 1894 and converted into a bakery.
Rediscovered in 1996 when McCann's sold the site, the Castle has been sympathetically restored. During the restoration process, drawings from a survey of the Castle completed c.1570 allowed archaeologists to uncover many original features of the Castle and these have been interpreted for the visitor.
The main exhibitions in the Museum include prehistoric material, Newry as a merchant town, the working life of the area and modern experiences of living in a Border area. Changes are made to the main exhibitions on an annual basis.
There are plenty of events and activities for young and old on offer throughout the year, including family arts and crafts, a vibrant lecture series, craft workshops, a free tour every Sunday and much more.
There are also child friendly activities throughout the Museum, including interactives, a comic and costumes that children can try on to bring history to life.
The wide range of activities on offer means there is something on offer for all visitors to Newry and Mourne Museum.
Newry and Mourne Museum is a Fully Accredited Museum.
Contact Us
Newry and Mourne Museum
Bagenal's Castle
Castle Street
Newry BT34 2BY

Telephone: 0330 137 4034
Email: museum@nmandd.org
Click Here to view Newry Mourne and Mourne Museum's Pocket Booklet
Click here to view Newry and Mourne Museum's Summer Programme (Pages 14-23)