Brown Bin
Recycling food waste is the law, it helps the environment and it saves disposal costs.
The brown bin is for recycling your food waste. Food waste must be placed into your brown bin. After recycling your food waste any spare capacity can be used for small amounts of cold ashes and garden waste.
For more information please click here to download the brown bin leaflet attached.
What Can I Put In My Brown Bin?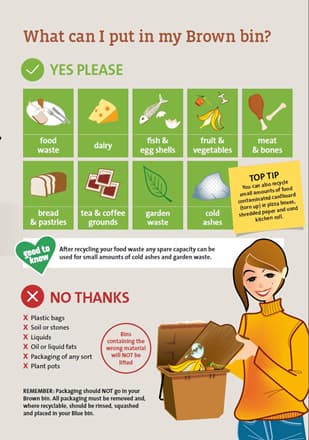 Contamination is a serious problem and can lead to tonnes of recyclable material being landfilled. We will not collect brown bins containing the wrong material.
Can I Use Liners?
You do not have to use liners in your brown bin. You can place food loose in the brown bin or line it with newspaper. If you choose to use liners, you must use only compostable liners which bear the seedling logo.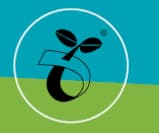 These liners are currently available free of charge at Council buildings, a signature will be required.
Council Offices, Downshire Civic Centre, Downpatrick
Council Offices, Monaghan Row, Newry
Council Depot, Greenbank Industrial Estate, Newry
or they can be bought in many local shops and supermarkets.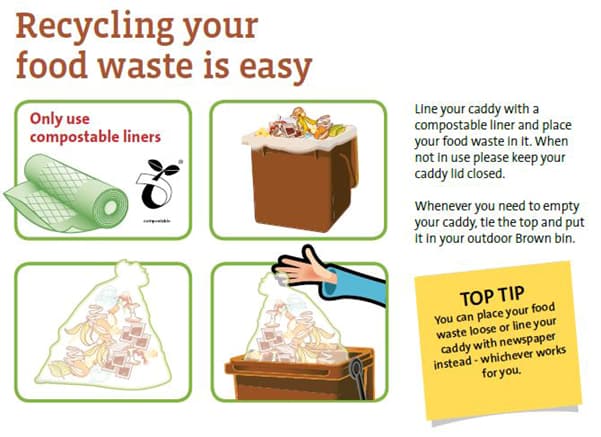 For more information about your brown bin please click here.
Are You Surprised At The Amount Of Food Waste You Have?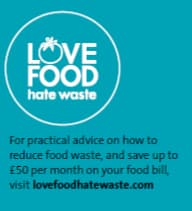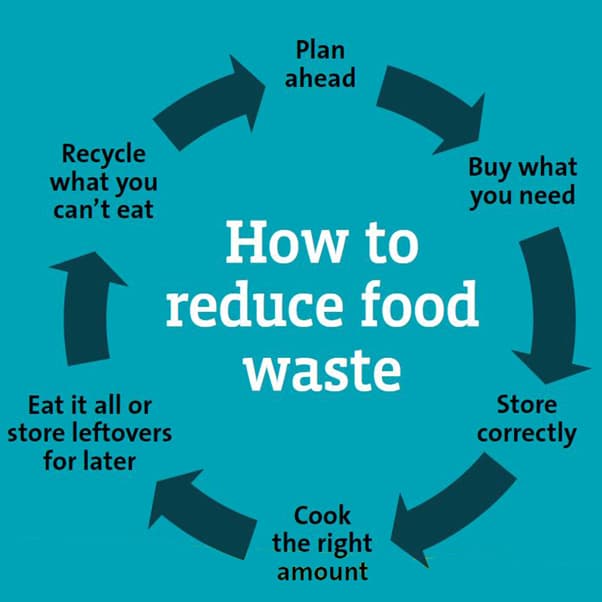 Helpful Tips For Your Brown Bin
Contact Details
If you need any further information, please contact:
Waste Department Customer Services Section
Telephone: 0330 137 4047
Email: recycling@nmandd.org