Recreation in Castlewellan Forest Park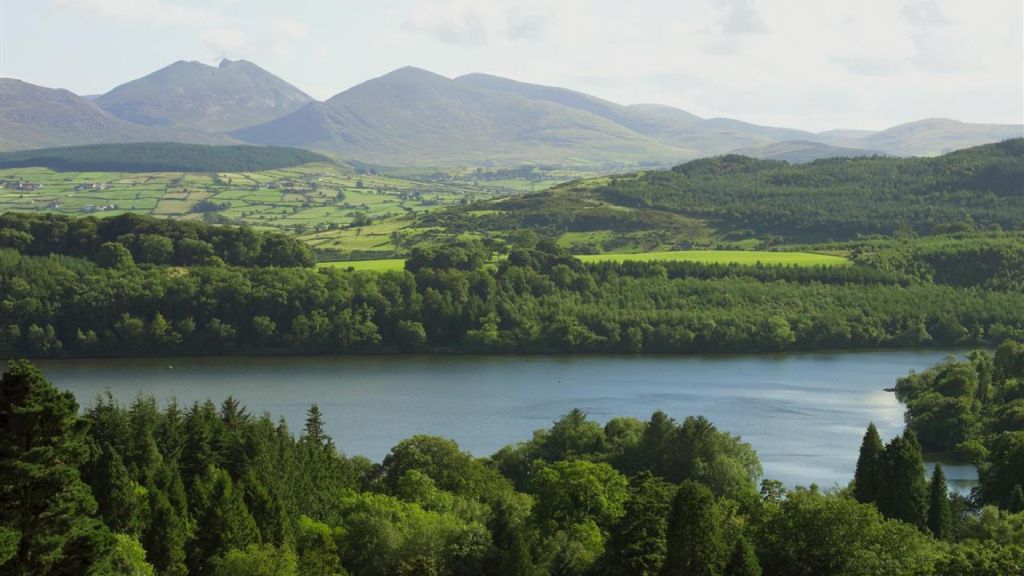 Located in a dramatic setting of mountains and sea, Castlewellan Forest Park is home to one of the most outstanding tree and shrub collections in Europe. The beauty, vigour, and perfect shape of the trees in the National Arboretum attract tree enthusiasts from around the world.
The planting of the walled Annesley garden, the focus of the arboretum, began in the 1850s and rare Conifers and Maples were later imported directly from Japan. The addition of more rich varieties, including Chilean Eucryphias, Australian Athrotaxis and Pittosporum and Chinese Rhododendrons has resulted in the arboretum holding many trees with record heights.
The garden is a mixture of informal and formal design with terraces, fountains, ornamental gates and flower borders. To walk around the forest park's mile-long lake, encountering some intriguing modern sculptures on the way, is to enjoy a great experience of eighteenth-century landscaping.
Castlewellan Forest Park offers a great day out for visitors of all ages, whether you are a keen walker, a nature lover or simply looking to just embrace the great outdoors, it includes:
One of Northern Ireland's most famous lakes
A stunning Victorian Castle
Hedge Peace Maze – one of the largest permanent hedge mazes in the world
Onsite multi-activity centre
Open areas for family picnics
Tea Room and Café
Opening Times
Castlewellan Forest Park and Peace Maze
Open every day.

April to September: 9am to 9pm

March and October: 9am to 6pm

November to February: 9am to 5pm
Castlewellan Caravan and Camping Site 2022
Open Daily from Thursday 14 April to Sunday 28 August 2022 and Friday 21 October to Monday 31 October 2022.
Weekends Only (Friday and Saturday) from Friday 2 September to Saturday 15 October 2022
Check in: from 2pm. Check out: strictly before 1pm.
Vehicle Parking Admission Charges
2022/2023 Season Ticket permits access to both Castlewellan Forest Park and Delamont County Park, Killyeagh
Car £5
Motorbike £2.50
Minibus £13
Coach (over 24 seats) £35
Seasonal Car permit (up to 7 seats) £25
Seasonal Minibus permit (8 to 24 seats) £65
Caravan and Camping Bookings
Castlewellan Forest Park on-line booking system is now live. Please note that bookings are online only.
Hard-standing pitch with electric £26.90
Grassed tent pitch (no electric) £21.40
Click here to Book Online
Click here to find out more information on our Caravan and Camping Sites to include Pitch Information, Opening Times, Cost, Booking Cancellations and Amendments.
Queries can be emailed to castlewellanpark@nmandd.org. Please allow up to five working days for a response.

Additional Information
Contact Details
Email: castlewellanpark@nmandd.org