Council Area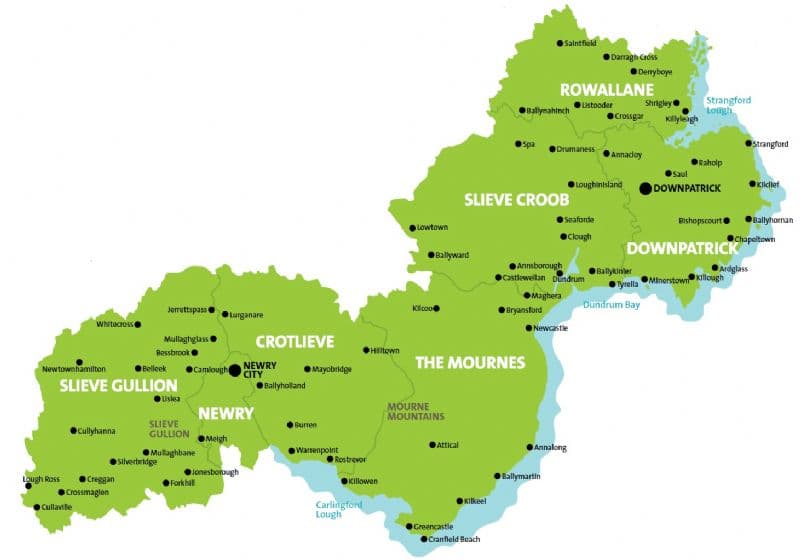 Newry, Mourne and Down District Council covers the south-east of Northern Ireland, including southern County Armagh and large parts of County Down.
With a population of around 171,500 and a coastline of approximately 100 miles, we are the third largest Council area in Northern Ireland. Although primarily made up of the former Newry and Mourne and Down District Council areas, the new Council also includes the electoral ward of Ballyward which transferred from the former Banbridge District Council area.
Located in the south-east of Northern Ireland, and covering parts of counties Down and Armagh, our new district is easily accessible fron both Belfast and Dublin. Renowned for its scenic beauty, we are banded on the east by Strangford Lough and Carlingford Lough, and on the west by Slieve Gullion and Slieve Croob, with the picturesque Mourne Mountains at our centre. The district incorporates all of the Mourne Mountains Area of Outstanding Natural Beauty (AONB).
To complement our outstanding natural assets, we are also home to a number of significant built heritage assets, including, Dundrum Castle, Inch Abbey, Jordan's Castle and Narrow Water Castle.
The district has an electorate of 107,233.