Newry Regeneration
Newry City Centre Regeneration Programme
MARCH 2020: The journey starts now …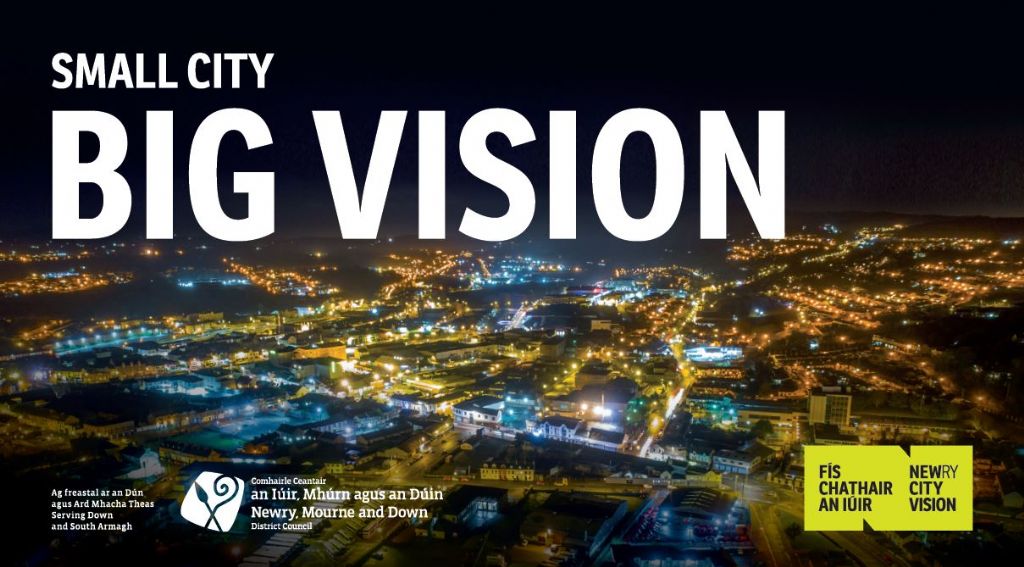 Newry is on the cusp of benefitting from its most significant investment and development journey in many years. Led by Newry, Mourne and Down District Council's Enterprise, Regeneration and Tourism directorate, the Newry City Centre Regeneration programme of works aims to increase vibrancy and footfall, stimulate further investment, and facilitate the regeneration of Newry City for the benefit of the entire district.
The Council's Regeneration and Investment Plan of Newry City will help to regenerate the city centre and is being driven forward in conjunction with both statutory departments and private sector developers.
NEWRY CITY VISION: A new civic hub along with theatre and conference facilities has been agreed and is due to be situated in the heart of the city. Hub by name, hub by nature, the new facility will provide the infrastructure and resources necessary to advance the performing arts and culture sector of Newry, attract professional and aspiring artists to our city, as well as provide a conference and events space to attract organisations and business events to the area. The result of this dynamic facility will generate both economic and social benefits for our community. The civic hub will also provide a base for the Council offices within Newry, enabling a more streamlined and better environment for the delivery of council services.
The £20million direct investment by the Council to the theatre and conference and civic hub facilities, will form the cornerstone of the regeneration investment. While an additional £8million - which has been successfully secured from the Belfast Region City Deal (BRCD) - will enable significant additional improvements to the public realm of Newry and provide opportunity to increase the provision of Grade A office accommodation. The development of Grade A office accommodation will enable new companies to locate in the city, delivering new employment opportunities.
The collective funding and subsequent regeneration will help to make Newry more open and permeable, less car dependant and therefore more sustainable for future generations.
It's anticipated that works commence Spring 2021
Join us on our Journey.
#NMDJourney