Can we Afford to Leave Europe? Join the Big Debate in Newry
Newry, Mourne and Down District Council in association with the local business community is taking the 'Brexit Debate' (Britain's potential exit from the European Union) to the national stage by hosting the first major political debate to be held in Northern Ireland on the economic implications of the UK leaving the EU. With high profile speakers from the UK and Ireland, the economic conference will take place in Newry on Thursday 29 October 2015.
The potential impact on Northern Ireland of the UK exiting Europe following the proposed Referendum in 2017 cannot be underestimated. With issues to be discussed including the impact on the Peace Process, the future economic prosperity of the region and border control with the Republic of Ireland, this event will look at the pros and cons and the arguments for and against an exit.
With a keynote address from Daithi O Ceallaigh, Former Ambassador to the UK, UN and WTO alongside panellists including Former Taoiseach Bertie Ahern and Labour's Shadow Minister for Europe Pat McFadden MP featuring in the debate (hosted by Len O'Hagan, Chairman of NI Water) it promises to investigate all of the issues and the impact at a local and national level to assess if we can afford not to be a part of Europe.
Councillor Naomi Bailie, Chairperson of Newry, Mourne and Down District Council said, "We are delighted to be hosting a conference of this calibre in Newry to really kick start the discussion about the impact of a 'Brexit' decision on the north of Ireland and across these islands. We believe there is a lack of understanding about how detrimental an exit would be particularly for the north of Ireland as we would be the only region with a land border with an EU member. It would severely affect civic society, trade and free movement particularly in border regions where we have many cross border workers, cross border businesses and cooperation between organisations.
"While we are opposed to an exit we welcome the opportunity to get a full understanding of the arguments for and against during a comprehensive debate with some of the best informed politicians and commentators in Britain and Ireland."
Deborah Loughran, President of Newry Chamber of Commerce and Trade added, "It is essential when we have time on our side ahead of the proposed Referendum in 2017 for people to fully understand the impact an exit from Europe would have on them. We in the business community are delighted to be working with Newry, Mourne and Down District Council to bring this debate to Newry. The calibre of speakers we have attracted is testament to seriousness of this issue."
"This debate is essential for business and civic leaders, politicians, students, educationalists, economists and anyone who has a general interest in the future growth and prosperity of Northern Ireland. We are delighted to say that it is free of charge but that numbers are limited so we would encourage people to register their interest at their earliest convenience."
'Brexit- The Big Debate' will take place in the Canal Court Hotel, Newry from 9am-1pm on Thursday 29 October. To book your free place please contact orla@newry.com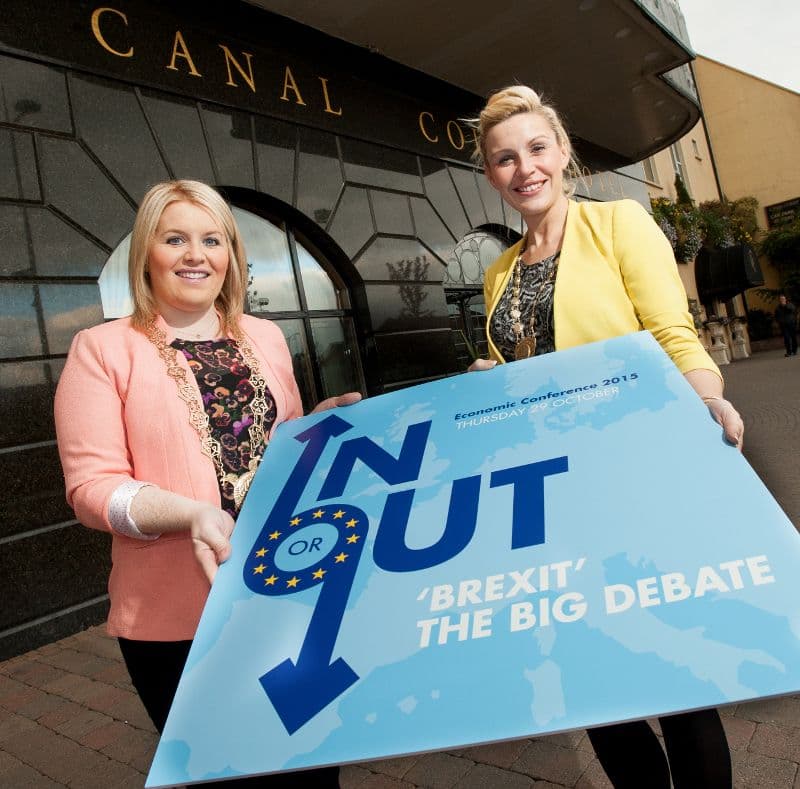 Back