Environmental Calendar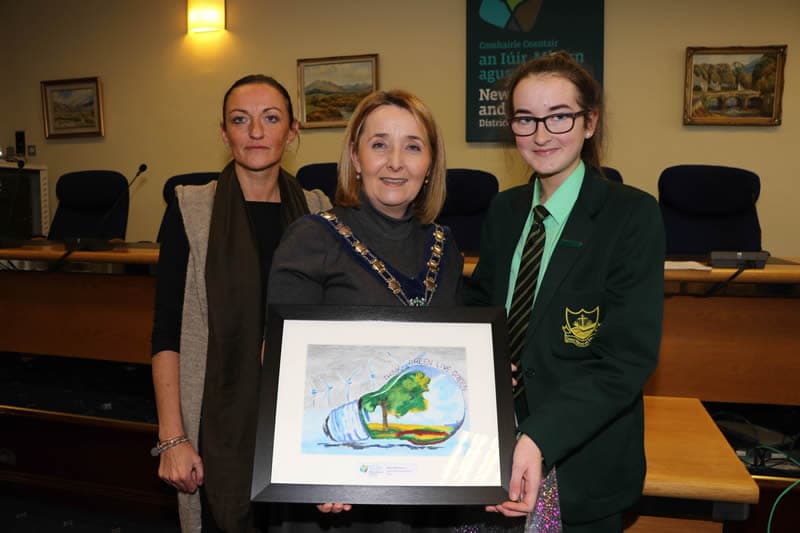 The Schools' Environmental Calendar has been produced since 2004. Great prizes are up for grabs each year along with 300 certificates of achievement.
Katie McGivern from Sacred Heart Grammar School, Newry pictured with Chairperson, Councillor Roisin Mulgrew.
Katie's poster "think Green. Live Green" features on the front cover of the 2018 Calendar.
In September an environmentally themed poster competition is run for all primary and secondary schools in the district. Thirteen posters are chosen to feature in the calendar which is printed and distributed free to all schools in December.
All thirteen winners from the 2018 calendar pictured with the Council Chairperson, Councillor Councillor Roisin Mulgrew.
Downloads
schools environmental calendar 2018