Environmental Youth Speak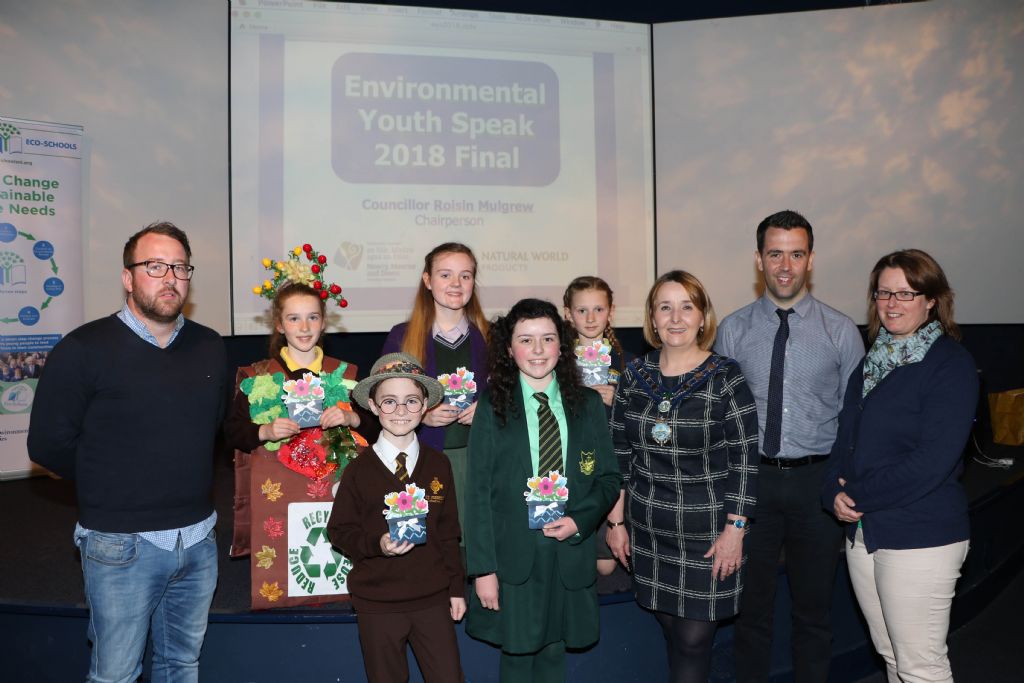 This popular annual competition is designed to give Primary and Secondary school pupils their say on current environmental topics.
In 2018 the topics were all to do with food waste and the brown bin to coincide with new rules on how we recycle food waste.
The 2018 Environmental Youth Speak Competition held at The Saint Patrick Centre, Downpatrick.
This year's topics were:
Junior Section (Primary 6 and 7 pupils only) "Food Waste: Brown is the new black!"
Senior Section (Years 8,9 and 10 only) "If I was Minister for the Environment for a day I would...."
After much deliberation the judges chose Conor Hale from St Joseph's Primary School Carnacaville as this year's junior winner and Alannah Geoghegan from Sacred Heart Grammar School Newry as the senior winner.
The event was kindly sponsored by Natural World Products.
Solo entries only and one entry per school allowed.
For further information contact 0300 013 2233 ext 3118 or ext 8129.