Eco Schools Programme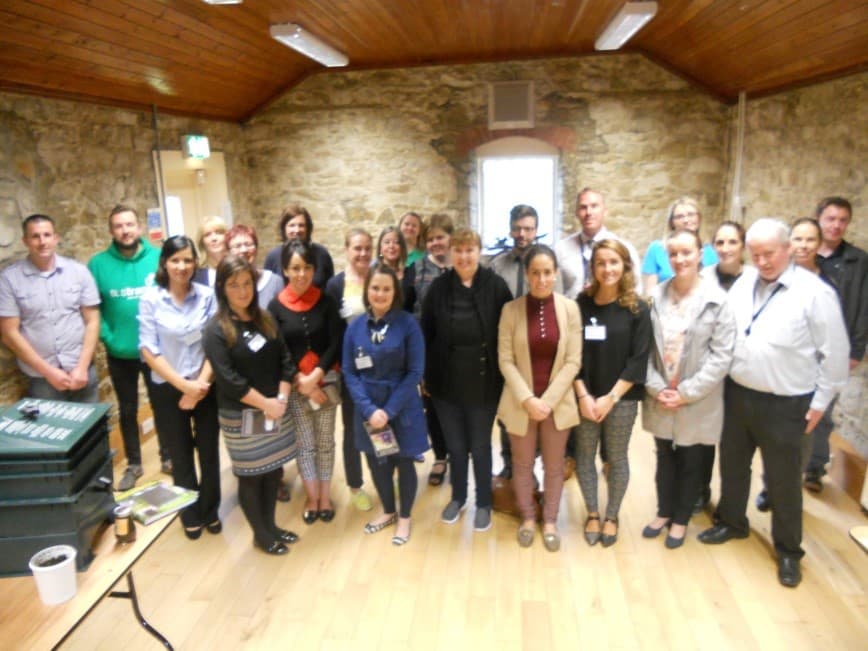 The Eco Schools programme is an international environmental award scheme for schools run in Northern Ireland by Keep Northern Ireland Beautiful.
It promotes 'sustainable living through whole-school action supported by learning resources, management tools and the internationally recognised Green Flag award scheme'
Schools who wish to take part in the Eco Schools Programme should firstly register at www.eco-schoolsni.org.
There are three levels of award: Bronze, Silver and Green Flag.
Schools must set up an Eco Committee to run their programme.
Schools can choose from 10 topics:
Biodiversity
Climate Change
Energy
Global Perspective
Healthy Living
Litter
School Grounds / Outdoor Learning
Transport
Waste
Water
The Council's Environmental Education Officers are trained assessors for the Eco Schools programme. They can, on request, visit your school to speak to your eco committee as well as do talks and presentations linked to some of the eco schools topics. If we cannot provide a talk on your chosen topic, we can signpost you to organisations that can help.
For the Biodiversity and School Grounds topic, schools can contact the Council's Biodiversity Officer. Click here for more information.
Each year to encourage schools to become involved in the programme and to thank schools who have achieved the coveted Green Flag the Council hosts:
Eco Schools Teachers' Information Events
At the start of each school year the Council holds Eco Schools Teachers' Information events. At these events teachers can meet other schools involved in the programme and share ideas. Guest speakers are available to help with eco schools work.
The 2018 events are taking place as follows:
Wednesday 19 September 2.30 to 4.30 at St Bronagh's PS Rostrevor
Thursday 20 September 2.00pm to 4.00pm at Council Offices, Downshire Civic Centre Downpatrick
Events are free. Attendees must register in advance. Contact the Education Officers on 0300 013 2233 to discuss.
Green Flag Celebration Reception
Every year the Council's Chairperson hosts a celebration event for schools who have achieved their first eco schools Green Flag. This a civic thank you for the hard work carried out by each school's eco committee and their teachers.
June 2018 Green Flag Reception: Chairman Mark Murnin pictured with pupils from schools who received their first Green Flags, or renewed their flag, during the 2017 - 18 academic year.