ARC 21 – Waste Education Bus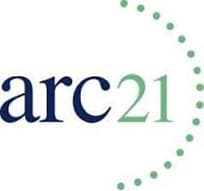 The Wastebeater Bus is a mobile vehicle which can visits schools and other public locations. Staffed by an experienced education officer, it can deliver a variety of talks and presentations based on the important waste topics of Reduce Reuse Recycle.
The bus is shared with five other Councils in the arc21 Waste Management Area, so is only available to schools and centres in Newry, Mourne and Down district for a limited number of weeks each year.
We are trying to ensure as many schools as possible get a visit. Priority will be given to those schools that have not yet had a visit from the bus.
Contact the Environmental Education team on 0330 137 4024 to have your school or group put on the waiting list for a visit.
Contact Details
Newry Office
Patrick McShane
Telephone: 0330 137 4024
Email: patrick.mcshane@nmandd.org
Downpatrick Office
Rebecca McGreevy
Telephone: 0330 137 4024
Email: rebecca.mcgreevy@nmandd.org
The Wastebeater Bus visits St Patrick's PS Mayobridge to tell the pupils all about composting.