Enterprise Week 2021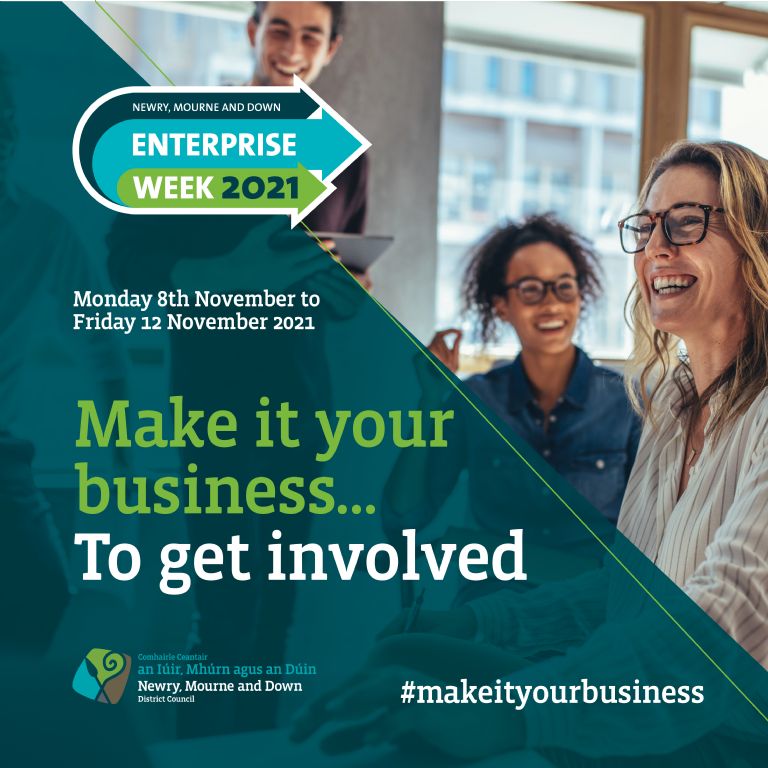 The Newry, Mourne and Down business community can participate in a series of online and face to face, interactive events for Enterprise Week 2021, reflecting this year's focus on economic recovery. Enterprise Week will offer something for all businesses in the local community, from start-ups, to sole traders to global businesses.
Enterprise Week 2021, is running from Monday 8 November to Friday 12 November 2021.
A week-long collection of economic support, activities and workshop events are taking place, aimed at Newry Mourne and Down businesses.
Event details
All Newry Mourne and Down Enterprise Week 2021 events are available to view at www.nmdbusiness.org/enterprise-week-2021.
There are events covering a range of business topics, including:
The Art of Feminine Leadership & Business
Start to Grow….Again
Post Brexit Cross - Border Trade Webinar
Innovation Funding and Support
How to Advertise on Facebook & Instagram like a Pro!
Tendering opportunities: Where to find them and where to start!
Paid A-Z: Google Ads Deep Dive
Are you an Entrepreneur?
Funded Training for Business
Labelling Changes for Pre-Packed for Direct Sale (PDDS)
Social Enterprise Virtual Bus Tour of the district
Apprenticeships
Business Advice Clinics in Enterprise Agencies across the district
The theme of NMD Enterprise Week 2021 is 'Make it Your Business'. So, make it your business to get involved, to get connected, to succeed, to grow, to develop and register to attend our range of Enterprise Week events. There is something for everyone.
Keep up to date on social media on Facebook @NMDBusiness and Twitter @nmdbusiness
Contact Details